Welcome to Astro-Eclipse!
Home of Solar Eclipse Expeditions and Astronomy Tours.
Astro-Eclipse is a trading name of Sportif International Ltd., a fully bonded ATOL tour operator with the CAA for flight inclusive holidays.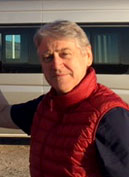 Declan Faughnan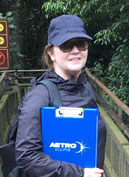 Jane Faughnan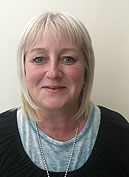 Amanda Lansdall
We have been organising Solar Eclipse and Astronomy Tours since 2010 (Tahiti Total Solar Eclipse), Uganda 2013, Indonesia 2016, USA 2017, and most recently the 2019 Argentina Total Solar Eclipse. Many of you will know us from previous trips or spoken to Amanda on the telephone. We are now taking bookings for the 2020 Patagonia Total Solar Eclipse, so please contact us (Tel: 01276 21709) to reserve your place.
We look forward to seeing many old friends, and welcoming new ones on our future trips.